Five Tips for Safe Travel During the Holidays
Posted on Monday, November 1st, 2021 at 5:24 pm
Even though gas prices are up 65 percent for the 2021 holiday season over last year, if the past is an accurate predictor, the majority of U.S. travelers will still choose to drive to their destinations. Early estimates for this year predicted that more than 100 million of our fellow citizens would jump behind the wheel to meet friends and family for holiday get-togethers, fuel costs notwithstanding. Most of us love the independence that being in the driver's seat provides, but that freedom comes with the responsibility to drive safely.
Have Your Vehicle Inspected Before Your Holiday Trip
Before you take to the road, whether it's 25 miles or 2,000 miles, your first priority is checking on the condition of the vehicle you plan to use. If you have not had an inspection recently, get one just prior to your journey. The probability of the inspected vehicle getting into an accident is lowest right after the inspection but increases as time passes. A bonus to driving a car that has a clean bill of health is your peace of mind as the driver. No worries about improper wheel alignment or worn brake pads.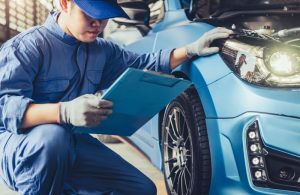 What Does a Typical Vehicle Inspection Checklist Include?
The state of Washington does not require passenger car safety inspections. But if you are concerned about your car's ability to get you to your destination safely, a qualified mechanic will check the following:
Air filters
Brakes
Engine
Fluids
Filters
Horn
Lights
Steering mechanism
Safety restraints
Tires
Transmission
Wipers
Window glass
As part of the inspection, the mechanic will also ensure that your car's VIN, registration, and insurance information are up to date and easy to locate. Now you are ready to drive!
Five Tips to Keep You Safe
When you know you're going to travel, keep these tips in mind to help you reach your destination safely.
Don't Drive While Distracted: The environment in your vehicle as well as your actions while driving impact the safety of you and your passengers while you are on the road. Distracted driving kills eight people daily in car accidents in the U.S. Distractions include:
Eating
Drinking
Scrolling through your entertainment system
Using your cell phone
Loud conversations
Don't Drive While Impaired: Impaired driving refers to driving while under the influence of alcohol, drugs, or both. Approximately 29 people die daily in crashes involving alcohol in the U.S. Both illegal and prescription drugs can cause unsafe driving, just like drunk driving can. Driving while impaired has a negative impact on your:
Vision
Attentiveness
Motor skills
Decision-making ability
Don't Drive Without Checking the Weather Conditions: Before embarking on your holiday trek, check the weather where you are starting out and along the route where you will be driving, all the way to your destination. Every year, more than 1.2 million crashes are related to weather. The following adverse weather conditions, which vary depending on your geographic location, can cause traffic accidents:
Snow
Ice
Sleet
High Winds
Rain
Fog
Water level
Pavement conditions
Don't Drive Faster Than the Posted Speed Limits: With so many drivers on the road during the holidays, don't allow yourself to become impatient and drive too fast. Speed limits are determined by transportation engineers. The design of the road and how fast a majority of drivers travel on that type of road are factored into the determination of the speed limit. Ignoring these posted limits can increase the risk of an accident. Speed limits for the following types of roads and highways vary by state, so be alert to any changes while on your road trip:
Unpaved
Country
Urban
Suburban
State
Interstate
Toll
Don't Drive When You Are Tired: Although it is not yet possible to pinpoint how many traffic accidents are related to drowsy driving, experts agree that people can be injured or die when a tired driver gets into an accident. On the bright side, driving while tired is preventable. To ensure a safe journey, do the following before you get behind the steering wheel:
Get 7 to 8 hours of sleep
Check medications that may induce drowsiness
Avoid drinking alcohol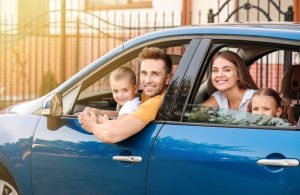 Why Should You Call the Personal Injury Attorneys of The Law Offices of Briggs & Briggs if You Have Been in an Accident?
If you or a family member is seriously injured in a traffic accident due to another person's negligence during the holidays, or at any other time, call The Law Offices of Briggs & Briggs at (253) 588-6696 to protect your rights and help you pursue the compensation you deserve for your injuries. You can also fill out our contact form for a prompt reply from a member of our legal team.
Don't hesitate to contact us. There are no upfront costs, and we don't get paid unless you do. Our attorneys specialize in achieving the best outcomes possible for our personal injury clients. Since 1925 our firm has worked hard for victims and their families, and that kind of experience is hard to beat. Call today.