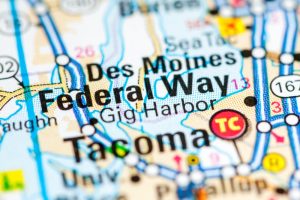 After an accident, you call the police, your mom, friends, employer, and insurance agent. You spend so much time on the phone, yet the last person you think to call is typically an attorney. After a significant accident, it can be easy to get bogged down in the details. Everyone wants a piece of your attention. When will you have the time to heal and recover from your injuries?
At The Law Offices of Briggs & Briggs, we believe that one of the first phone calls you need to make after an accident is to an experienced Federal Way personal injury attorney. When you get a skilled personal injury attorney on your side, you don't have to make countless phone calls or manage the intricate details of filing an accident claim. Your attorney can do all the heavy lifting, so you have time to focus on your physical and mental recovery.
Did a negligent individual cause your accident? You need to get in touch with a Federal Way personal injury attorney. Don't let the at-fault individual or their insurance company convince you that you don't need legal representation. At The Law Offices of Briggs & Briggs, we are dedicated to holding negligent individuals accountable for their actions and pride ourselves on helping victims pursue the justice and compensation they deserve.
Contact our Federal Way office today at (253) 588-6696 to set up a confidential consultation to discuss your legal rights. The case evaluation is free, and we never ask for anything upfront.
Types of Personal Injury Cases We Handle
Personal injury cases are one of the most common forms of civil litigation in the United States today. A personal injury lawsuit is a way for victims to hold negligent individuals or companies responsible for actions that resulted in serious accidents. Unfortunately, being involved in an accident is not cheap. You may be saddled with medical costs, property damage repair bills, and out-of-pocket expenses. Add to that the lost wages from missing work, and you can quickly find yourself in a financial hole.
By filing an accident claim or personal injury lawsuit, you are taking meaningful steps towards the compensation you deserve for your injuries. What types of personal injury cases does the team at The Law Offices of Briggs & Briggs handle? Our attorneys have experience managing a wide range of accident claims, including:
Not sure if your case qualifies as a personal injury accident? Get in touch with our Federal Way office today. We can review your circumstances and talk about how we may be able to help you.
A Proactive Stances Yields Proven Results
At The Law Offices of Briggs & Briggs, we take a proactive approach to handling your claim. From day one, we are actively investigating the circumstances of your case and gathering evidence crucial to building a strong claim. We are dedicated to diligently and aggressively representing our clients and earning them the money they deserve after an accident. Don't believe us? You don't have to take our word for it. We'd rather you heard it from the clients we have represented. You may learn about what we do on the web, but you learn about who we are from the people we have worked with over the years.
In addition to what our clients have to say, we hope you take the time to review our results. We always strive to build a case that stands the best chance at maximizing compensation. You deserve what is fair, not a lowball offer that will barely cover the cost of one hospital visit. After a serious accident, your financial stability may be in jeopardy. Don't walk away without fighting for the money you deserve. Let us help you pursue what is right.
Washington State Accident Statistics
Accidents on Washington roadways put lives at risk every day. Statistics from the Washington Traffic Safety Commission show that 574 people lost their lives in fatal car accidents in 2020. 105 of those fatalities involved pedestrians, while 93 fatalities involved motorcyclists.
Data also shows that at least 2,070 people suffered serious injuries after a crash, and 8,146 people walked away with minor injuries.
Work accidents are also a source of personal injury lawsuits. The Federal Bureau of Labor Statistics estimates there were 83 workplace-related fatalities in 2020. Transportation incidents and workplace violence accounted for 48 percent of all fatal workplace injuries in Washington. Slip and fall accidents also contributed to the high number of workplace fatalities.
While these incidents aren't the only types of accidents that can result in a personal injury lawsuit, they do highlight the fact that accidents can happen every day. If you were involved in a serious accident, contact a seasoned Federal Way personal injury attorney immediately.
How a Personal Injury Attorney Can Help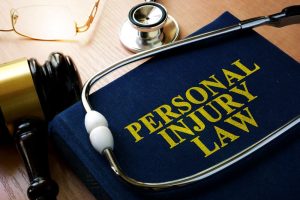 Managing an accident claim is never easy. You need the legal help that only an experienced personal injury attorney can provide. Whether we are going up against an insurer or taking your case to court, we go the extra mile to investigate the cause of the accident and collect valuable evidence that can strengthen your case. We also manage all communication between you and the insurer so you can focus on rebuilding your life after the accident.
At the negotiating table or in the courtroom, we work hard to earn you the money you need to put your life back in order. An attorney can help you maximize your compensation while freeing you up to focus on the recovery process.
Contact Our Federal Way Office Today
A Federal Way personal injury lawyer can help protect your rights after an accident. Find out how by calling our office today at (253) 588-6696. We can set you up with a free and confidential consultation to talk about your situation. We won't ask you for any money upfront. We work on a contingency-fee-basis, meaning we don't get paid until we win your case.
Were you injured in an accident because of someone's negligent actions? Talk to the personal injury team at The Law Offices of Briggs & Briggs today. We want to help you get the compensation you deserve.