Tacoma Personal Injury Lawyers
If you were injured in an accident that was not your fault, you want an experienced and compassionate legal team to stand at your side and fight for your rights. After an accident-related injury, you may be entitled to compensation.
The Tacoma legal team of The Law Offices of Briggs & Briggs understands that money cannot make up for your injuries. However, it can help pay for medical bills and replace lost wages. This can make your journey to recovery just a little bit easier.
While you may be owed compensation, insurance companies do not make it easy for you to collect. We want you to know that you are not alone. We fight hard to protect the rights of our clients and seek the maximum amount of compensation owed to them.
We encourage you to call our office today at (253) 588-6696 for your free consultation and case evaluation. You will sit down with one of our experienced attorneys, who will review the details of your case and answer any questions you have. Contact us today.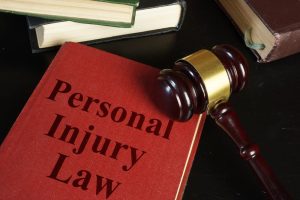 How an Experienced Attorney Can Help
When you are in an accident that was someone else's fault, there is usually an insurance company involved. These large corporations have experienced attorneys and skilled insurance adjusters working for them.
You will likely be approached by an insurance adjuster in the days after your accident. They often try to act like they want to be your friend. However, it is important to note that it is their job to gather evidence from you that disproves your claim.
They are protecting the financial interest of the insurance company and not your interests. An insurance adjuster may make an early settlement offer. They may tell you that this is the first and last offer that you will receive. That's probably not true.
When insurance companies recognize that they are dealing with somebody who has little experience, they may try to take advantage. The first offer from an insurance company is not usually a fair offer of compensation. When you work with the legal team at The Law Offices of Briggs & Briggs, we will evaluate the details of your case and give you a fair assessment of the value of your case. We'll do our best to make sure you get the best compensation possible for your case.
An experienced lawyer can also prevent you from inadvertently saying something that negatively affects your case. For this reason, we commonly recommend that our clients do not speak with an insurance adjuster until they have legal representation.
What Is the Time Limit to File a Personal Injury Lawsuit?
All states limit the amount of time you have to file a personal injury lawsuit. The law that sets the time period is called the statute of limitations. Under the Revised Code of Washington §4.16.080, a person has three years from the date of the accident to submit the necessary paperwork to the court. There are certain exceptions to the statute, but they are limited.
More often, if you delay more than three years, you will likely relinquish your right to seek justice in court. When insurance companies are working directly with the victim of the accident, they may try delaying tactics that discourage you from pursuing compensation or extend the negotiations until it's past the time when you can file a lawsuit. If you have pressing questions about your case, don't hesitate to reach out to us today.
Our Practice Areas
Personal injury insurance claims and lawsuits may be filed after a wide variety of accidents. Our legal team recognizes that your situation is unique. We have the experience and the skills you need, whatever the cause of your injury. Here are examples of the types of cases that we handle:
Types of Injuries
Accidents can result in many different types of injuries. After an accident that was not your fault, you may have experienced a physical, emotional, psychological, or mental injury. Our legal team has experience helping clients after they have experienced injuries like:
Broken bones
Burns
Paralysis
Traumatic brain injury
Catastrophic injury
Spinal cord injury
Heart attack
Internal injuries
Neck or back injury
Nerve damage
Psychological injury, including PTSD
Kidney damage
Torn or ruptured ligaments and tendons
Traumatic amputation (loss of limb)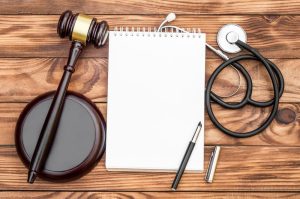 Types of Compensation Available
You may have questions about the type of compensation available after you were injured in an accident. If negotiations with the insurance company are successful, they will issue you a settlement that can cover your economic and non-economic accident-related losses.
Economic losses are objective and verifiable costs. For example, any cost you incurred because of the accident-related injury for which you have a receipt qualifies as economic loss. This can include medical expenses, lost wages, future lost wages, or help at home when it's necessary.
Non-economic losses are subjective costs. These can include disfigurement, pain and suffering, mental anguish, or loss of enjoyment of life.
If settlement negotiations with the insurance company are unsuccessful, you may choose to file a personal injury lawsuit. If you win the court case, the judge can award economic and non-economic damages. In rare cases, they may also award punitive damages. This is not intended as compensation for you but rather as punishment and a deterrent for the at-fault party. Contact us today.
Why Choose The Law Offices of Briggs & Briggs?
The Tacoma legal team of The Law Offices of Briggs & Briggs works hard to help our clients build a stronger and safer community by protecting those who are seeking justice for the negligent actions of others. We believe our clients deserve the opportunity to pursue justice.
The most common fear our clients have is that it may be too expensive, or the legal process is too complicated. Yet, after a serious accident, you likely have medical bills and lost income. This means the cost of not hiring a personal injury lawyer may be greater than your losses if you don't hire one.
We believe our clients deserve experienced and skilled representation. Because this is the case, we work on contingency. The initial consultation is free. After that, we do not charge any fees until we recover compensation in your case. Let us do the heavy lifting and negotiate the complex legal system for you.
Contact Us Today for Help
Our legal team has the experience to handle your injury claim. We believe that our results speak for themselves. We have been representing injured victims and their families since 1952. During that time, our clients who were victims of the negligent actions of others have obtained millions of dollars in compensation.
Call The Law Offices of Briggs & Briggs today at (253) 588-6696 for your free and confidential consultation. An experienced attorney who will listen to the details of your case, answer your questions and advise you about your available legal options.