If you or a loved one has been involved in any accident resulting in serious injury in Renton, Washington, you may be entitled to compensation. These benefits can help cover your costs, including salary you lost from work, medical expenses, property damage, and pain and suffering.
The experienced Renton personal injury lawyers of The Law Offices of Briggs & Briggs have taken great pride in helping to build a stronger and safer community for over seven decades. We play a part in protecting those who have been injured by someone else's negligence or risky behavior. The focus of our experienced legal team is to help you achieve justice by using the legal system to hold negligent companies and individuals accountable.
You deserve to have your voice heard. During your free consultation, we will review your situation and advise you on your next best steps. We recognize the financial burden that a personal injury claim can have on your family's finances. This is why you'll never pay us any money upfront, and we are not paid unless we recover compensation from the negligent party for you.
After a significant injury, you may be left with many questions and feel overwhelmed by the process. Call (253) 588-6696 today, and let's talk about how The Law Offices of Briggs & Briggs can help you recover damages for your injuries and losses. Our compassionate and experienced legal team is on your side.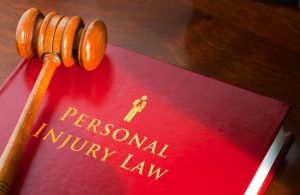 What Is a Personal Injury Claim?
If you or someone you love has been injured because of the negligent actions of a company or another person, you may have the foundation for a personal injury claim or lawsuit. Motor vehicle accidents are the most common type of event that results in a personal injury claim. However, they are not the only ones.
You may have experienced another type of accident or incident for which you may be entitled to compensation. For example, accidents on construction sites, slip and falls, and animal bites are injuries that may be the basis for legal action. Personal injury laws hold the negligent party accountable in civil court by recouping financial damages for the injury.
If you were involved in an accident, financial setbacks could result from lost income while you're out of work, medical expenses, and sometimes the cost to repair property damage. These significant injuries often derail your life for a period of time, and you need someone to stand up for you and protect your rights.
The legal team at The Law Offices of Briggs & Briggs has built a strong reputation for protecting injured people for more than seven decades. Our tenacious and aggressive trial attorneys work hard to ensure the negligent party is held accountable and you are paid for the losses you've suffered.
The experience of your personal injury attorney has a direct result on your personal injury claim and the compensation you receive. Don't trust your case to just any lawyer. When your future is on the line, you need a legal team you can trust that has the right resources and a proven track record of success.
The Law Offices of Briggs & Briggs Has Handled Cases Since 1952
After an injury, you will submit a claim with a negligent party's insurance company. In many cases, the insurance company will send an adjuster to ask questions and maybe offer you an early settlement. It is important you do not speak with an insurance adjuster without your attorney present. These individuals are skilled negotiators. Their goal is to protect the financial bottom line of the companies they work for.
Your personal injury attorney can help you avoid accidentally saying something that may negatively impact your insurance claim or lawsuit. Many people are apprehensive about pursuing a personal injury lawsuit if their insurance claim has been rejected or the settlement amount offered is not fair. The most common concern is that pursuing a personal injury lawsuit is an expensive legal process.
However, it's important to understand that personal injury laws are designed to protect you, the person who has been injured. After a serious accident, your financial stability may have been shaken. With the help of an experienced Renton personal injury attorney, you can pursue financial damages that help to pay your expenses.
This means it may be more expensive not to hire an attorney than to hire one. You'll find that those who seek advice and representation from a personal injury attorney tend to recover more from the negligent party than if they tried to recover compensation on their own.
At The Law Offices of Briggs & Briggs, we work on contingency. This means we never ask for any money upfront. Your initial consultation is free. During that visit, we will discuss your case and advise you whether you have sufficient evidence to make a claim. If we decide to work together, our legal team does not get paid unless we recover compensation for you. Our team has the resources to investigate your case, gather evidence, and engage expert witnesses. We can guide you through the process from start to finish.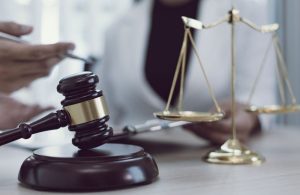 Types of Personal Injury Cases We Handle
Our legal team has the experience to handle a wide variety of personal injury claims. It is crucial that you work with an attorney who has experience with your type of claim. This increases your potential for successfully recovering fair compensation for your injury. At The Law Offices of Briggs & Briggs, we have experience maximizing compensation for our clients in many different situations. Just a few of the types of personal injury cases we handle include:
Personal injury claims can result from many different types of physical, mental, and emotional injuries after an incident. These injuries may include, but are not limited to:
Burns
Broken bones
Soft tissue injury
Whiplash
Penetrating injury
Amputated and crushed limbs
Back and spinal cord injuries (including partial or total paralysis)
Broken bones and fractures
Cuts and lacerations
Injuries to the head and face
Internal organ damage
Neck injuries
Scarring and disfigurement
Post-Traumatic stress disorder
Anxiety disorder
Depression
Mood swings
Chronic fatigue
Contact The Law Offices of Briggs & Briggs for Your Free Consultation
Your consultation with The Law Offices of Briggs & Briggs is always free and confidential. We understand that everyone has a unique story, and we want to hear yours. It is important that you do not wait to seek the advice of an experienced Renton personal injury attorney. In Washington State, any lawsuit for personal injury must start within three years of the date of the accident. This is called the statute of limitations. Although this sounds like a significant amount of time, your insurance claim needs to be at an impasse, and your attorney must gather enough evidence to prove your case is viable. Those three years can go faster than you think.
If you believe you hold some fault for the accident, you can still recover compensation. Washington law dictates that any award you are eligible for will be reduced by the percentage the court finds you to be at fault. This means that if you were 50 percent at fault for the accident, your damages are reduced by 50 percent.
Don't wait. Call The Law Offices of Briggs & Briggs today at (253) 588-6696, or contact us online for your free consultation.