Bellevue Personal Injury Lawyers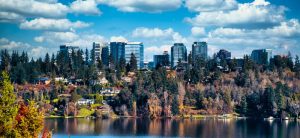 No one knows how significantly an accident will change a person's life until the unthinkable happens to them. When that time comes, you need the support and advice of someone you can trust. You need someone to fight for you and keep your best interests at heart. At The Law Offices of Briggs & Briggs, we have spent years advocating for accident victims and doing our part to make the Bellevue community a safer place to call home.
Accidents don't happen in a vacuum. They happen because of a person's wrongdoing. When someone else's actions cause an accident and you are injured, you have the right to pursue fair compensation for your injuries. You have the right to seek justice. However, navigating the Washington legal system can be challenging, especially when you are injured and vulnerable. The Bellevue legal team at The Law Offices of Briggs & Briggs wants to help you hold at-fault parties accountable for their actions.
If you or someone you love has been injured in an accident, call the Bellevue office of The Law Offices of Briggs & Briggs at (253) 588-6696. Our team will sit down with you to review your situation and discuss the ways we may be able to pursue compensation for your injuries. We don't ask for any money upfront, and the initial case evaluation is free.
Understanding Personal Injury Claims
Personal injury lawsuits give people who were injured in an accident through no fault of their own a means of pursuing justice. These cases use the civil court system to hold at-fault parties accountable for their actions and allow the injured person to attempt to recover meaningful compensation for their accident-related losses.
Unfortunately, victims of serious accidents tend to face a series of financial setbacks, from lost wages due to being out of work to mountains of medical debt in the form of expensive healthcare bills. If you are involved in an accident, and the accident wasn't your fault, it can feel unfair to bear the brunt of the financial fallout. At The Law Offices of Briggs & Briggs, we help individuals involved in significant accidents pursue the money they need to move forward with life.
Whether it is filing an insurance claim on your behalf or pursuing a personal injury lawsuit, the Bellevue legal team has the experience and resources necessary to pursue the legal avenue that offers you the best possibility of recovering maximum compensation.
Personal Injury Cases We Handle
An accident can derail your life and cause tremendous physical and financial hardship. Yet, how do you know if the accident you've been involved in entitles you to a personal injury claim? At The Law Offices of Briggs & Briggs, we have experience handling a wide range of personal injury cases. We can review your situation, help you understand your rights and offer options for recovering compensation. These are some of the personal injury cases our skilled Bellevue legal team can handle:
If you are unsure about whether you have a viable personal injury claim, talk to an attorney from our Bellevue office today. The initial case evaluation is free and confidential. We can review the circumstances of your accident and provide legal advice about your next steps.
Working for You and Obtaining Real Results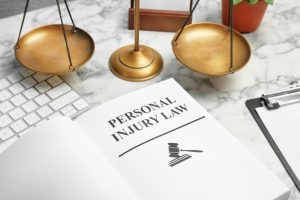 At The Law Offices of Briggs & Briggs, we are dedicated to helping you resolve your legal situation in the most positive manner possible. Our team has over 60 years of legal experience, and we'll use that experience to your advantage. From car accident cases to dog bite claims, we'll aggressively fight to maximize your potential compensation. Don't believe us? You don't have to take our word for it. We believe that our results speak for themselves. We have earned our clients millions in settlements and jury verdicts, and we don't intend to slow down.
Although we always strive to earn you the maximum compensation possible, all accident cases are unique. When you work with our Belleview legal team, we take the time to get to know you and review the specific merits of your claim. With this information, we can estimate the fair value of your case. You deserve what's right, not a generic dollar amount pulled out of a hat.
Washington Accident Statistics
No one ever thinks that a serious accident will happen to them until it does. These Washington accident statics prove that accidents can happen at any time.
Automobile collisions are one of the most common types of accidents that trigger personal injury lawsuits. In 2021, the Washington Traffic Safety Commission recorded 596 fatal crashes involving motor vehicles on Washington roadways. Thirteen of those fatalities occurred in Bellevue.
Statewide, distracted driving was at 6.9 percent for the year 2021, down from a recorded 9.4 percent in 2020. The Washington Traffic Safety Commission finds distracted driving more common on city streets. Perhaps this is because drivers traveling at lower speeds have easier access to handheld devices like phones and GPS systems.
Distracted driving is particularly dangerous for Washington pedestrians and bicyclists. While the popularity of these activities has been skyrocketing, so has the number of accidents and fatalities. The Washington Traffic Safety Commission estimates that 32 percent of pedestrian traffic deaths involve a distracted driver.
Unfortunately, dog bites and animal attacks also result in numerous personal injury claims. According to the Insurance Information Institute, homeowners insurers paid out $882 million in liability claims related to dog bites. The average cost per claim hovers around $49,025.
Choose The Law Offices of Briggs & Briggs to Handle Your Personal Injury Case
You shouldn't have to suffer the financial fallout that a significant accident can cause you and your family. If you've been hurt in an accident caused by the actions of another, contact The Law Offices of Briggs & Briggs. While we fight for you, you can focus on recovering from your injuries.
Call our Bellevue office today at (253) 588-6696 to set up a free and confidential case evaluation. We understand how an unexpected accident can cause a financial burden. That is why we work on a contingency-fee-basis, which means you don't owe us unless we resolve your case and earn compensation for you.