Waller Personal Injury Lawyers
If you were hurt in an accident due to someone's negligence, you might be entitled to compensation. You should reach out to The Law Offices of Briggs & Briggs today to determine whether you have a case we could help you pursue.
Accidents often lead to injuries resulting in physical limitations and emotional trauma. When another person's wrongdoing causes an injury, you deserve the opportunity to hold them liable. The expenses you incur should be their financial responsibility if they were at fault for the incident.
Our legal team understands the effects of an injury on a person's life. Many times, accident victims can't care for themselves or return to their jobs. A significant reduction in income could occur, preventing you from affording your medical bills and other expenses. You should seek legal representation from us to help you recover the compensation you deserve.
Call The Law Offices of Briggs & Briggs at (253) 588-6696 today if you want to learn more about what we can do for you. One of our Waller personal injury lawyers can meet you for a free consultation to review your case and advise you about the available legal options.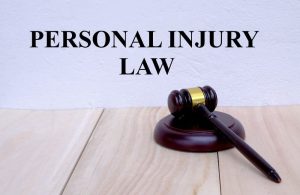 Types of Personal Injury Cases We Take
Since 1952, The Law Offices of Briggs & Briggs has represented clients in various personal injury cases, such as:
If any of these circumstances apply to your situation, contact The Law Offices of Briggs & Briggs immediately. We can review the particulars of your accident and determine whether we can represent you.
Compensation for Personal Injury Cases
When you file a claim with the at-fault party's insurance company, you could receive compensation for a range of losses suffered from the accident, including:
Lost wages
Lost earning capacity
Medical bills
Out-of-pocket expenses
Pain and suffering
Loss of enjoyment of life
Emotional distress
Property damage
If necessary, you could file a lawsuit to pursue the compensation you're owed. Insurance companies often look out for their own interests over the interests of accident victims. They could find a reason to deny your claim or offer a low settlement. Without a lawyer to advise you, you might decide that's the best offer you'd get.
Frequently Asked Questions
At The Law Offices of Briggs & Briggs, our personal injury lawyers in Waller, WA, know you probably have questions about your personal injury case. Below are some questions we commonly receive from clients.
How much time do I have to file a lawsuit?
The deadline to file a lawsuit is called a statute of limitations. Washington enforces a three-year statute of limitations for personal injury cases. That means you must file your lawsuit within three years of the accident date if you want to seek compensation.
Should I talk to the insurance company?
No. If the insurance company calls you to discuss your claim, politely decline to talk to them. If you haven't already hired a lawyer, call The Law Offices of Briggs & Briggs for legal representation. We can communicate with the insurance company on your behalf.
How long will my case take?
The length of time it takes to resolve a personal injury case depends on various factors. The Law Offices of Briggs & Briggs could settle your insurance claim quickly if there's clear evidence of liability. However, if we have to proceed with a lawsuit against the negligent party, it could take years to secure compensation.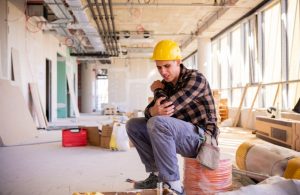 Contact Us
The Law Offices of Briggs & Briggs takes personal injury cases on contingency. That means we don't require you to pay upfront fees or costs to represent you. You won't have to pay us unless we recover compensation for you.
Our Waller personal injury lawyers want to help you heal after a traumatic accident. You deserve quality legal services during this challenging time in your life. You can count on us to treat you as a priority and fight by your side until the end.
If someone else's negligent actions caused your injuries in an accident in Waller, call The Law Offices of Briggs & Briggs at (253) 588-6696 right now for your free consultation.