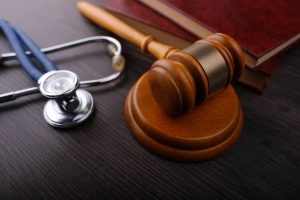 Being hurt in a serious accident means days or weeks of rehabilitation and time away from work. If your accident was caused by another person's carelessness or a company's negligence, you should be compensated for your injuries. Pursuing that compensation through an insurance claim or a lawsuit can be a daunting task when you're still in the hospital or at home facing a stack of bills.
At The Law Offices of Briggs & Briggs, we want to see you get the compensation you deserve for your injuries, lost time, and pain and suffering. It is unjust for you to have to pay for damage that another person caused. Our legal team can help you with the legal paperwork necessary to bring a claim against the other person or company, and deal with insurers who want a quick settlement. If you have been injured in Olympia, WA, or anywhere in the Puget Sound area, call The Law Offices of Briggs & Briggs at (253) 588-6696 for a free consultation today.
Practice Areas
Anything that injures you that wasn't your fault is a potential personal injury case. Car accidents are the ones most often thought of, but any type of negligence can lead to an insurance claim and a lawsuit.
About Us
Founding partner Shawn Briggs has been a prominent personal injury lawyer in Washington since 1986. He has been active with the American Association for Justice, a trial bar association, and is a member of the Washington State Association for Justice. Mr. Briggs handles all personal injury cases, from minor traffic collisions to cases involving government negligence and catastrophic injuries.
We want all our clients to receive the same zealous advocacy that the big insurance companies have on their side. Our team will review your case and help you deal with insurance adjusters who want to settle quickly and move on, and with attorneys anxious to push the blame onto you. We fight for your rights and your just compensation throughout the entire process, from accident to settlement or trial.
How We Can Help
Understanding the legal process involved in filling out an insurance claim, negotiating with the insurance company, or even filing a lawsuit is complicated. Just talking to the claims adjuster can cause your claim to fail if you say the wrong thing. If you have been involved in an accident, you should contact The Law Offices of Briggs & Briggs right away, before you have spoken with anyone, to maximize your chances of a successful outcome.
At The Law Offices of Briggs & Briggs, your initial consultation is free. We work on a contingency basis, meaning that we will not get paid until we get compensation for you. Call us at (253) 588-6696 so we can help you get started on your insurance claim or lawsuit today.