Spanaway Personal Injury Lawyers
The roads of Washington are no safer than anywhere else in the United States, and traffic accidents are on the rise. At The Law Offices of Briggs & Briggs, we take the safety of our communities and our people seriously and strive to help the victims of negligence and accidents receive justice for their injuries.
Our legal team has been working for the residents of northern Washington since 1952, and we have a proven track record in everything from slip and fall accidents to serious traffic injuries and industrial accidents. The attorneys at our firm will vigorously work to get their clients the results they deserve in any case, whether the case goes to trial or settles out of court.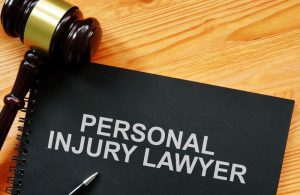 Practice Areas
We offer legal services in all areas of personal injury. No matter how big or small your case seems, we have attorneys who can take it from the first claim filing to the final day of court successfully and easily for all concerned.
Auto and motorcycle accidents. Washington is a comparative negligence state. This means that a victim can recover even if they are found to be partially at fault for an accident. Still, insurance companies prefer that their payout be as small as possible. Our attorneys will work to determine who was at fault and ensure the payout is apportioned properly.
Bus and truck accidents. There is another layer of fault to be considered, and another level of insurance, when commercial vehicles are involved. Here you will be dealing with the driver and their employer. This type of accident almost requires the extra help of a skilled attorney, and our team can provide the extra experience you will need.
Construction accidents. Worksites are fraught with hazards, from heavy equipment and open pits to falling tools and broken boards. Workers' compensation insurance does not always address the injuries, and others besides the employer may be to blame. You need a legal team with the knowledge and practice to get you through the tangle of regulations and completing insurance forms.
Unusual injuries. Dog bites, slip and falls, ridesharing accidents, are all outside the scope of the average person's experience. If you find yourself in a situation where you have been hurt by someone else's actions and need legal advice, we are here to explain the law and help you get the justice you deserve for your pain and suffering.
Filing a Personal Injury Claim
After an accident, you may feel like the last thing you want to do is talk to an attorney or deal with insurance forms. After all, you've just been badly hurt. Unfortunately, that is what you need to do. According to Washington law, any legal action for personal injury must begin within three years of the date of the injury.
That seems like a long time, but the sooner you begin, the better. Memories fade, witnesses move away, videos get erased or lost. The sooner your claim is begun, the sooner your attorney can begin asking questions that will determine who was at fault and who should be responsible for your injuries.
If you are unsure about getting an attorney, The Law Offices of Briggs & Briggs wants to assure you that our initial consultation is free and confidential. We will assess your case right away and give you our opinion about whether you should file at once or not. We will never pressure you into making a decision, but we will be there whenever you make your final choice.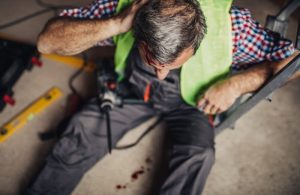 Types of Damages You Can Recover
Everyone knows about medical bills and that they can expect to have them paid for by insurance, either their own insurance or the other party's insurance after an accident. But what kinds of compensation can an attorney get for you after an accident?
Lost wages. If the injury keeps you from working, you may be entitled to recover some or all of your lost pay. You will have to show that the injury was so severe you were unable to work at all and that you had no other source of income.
Property damage. Even if you were not injured, you might be able to recover money for damage to your property. For example, if you were riding in a rideshare vehicle, and the driver caused an accident in which you were injured, you could recover the costs for replacing your laptop or cell phone that was damaged in the crash.
Pain and suffering. Washington allows plaintiffs to sue for the subjective pain caused by an accident. For instance, if a head injury has left you with chronic headaches, you can sue for the constant pain of the head injuries.
Punitive damages. Not all states allow plaintiffs to sue for punitive damages, but Washington does. Punitive damages are intended to punish the wrongdoer for their negligence and set an example to others who might do the same thing. Punitive damages can be awarded where the conduct was reckless or malicious but did not rise to the level of criminal behavior.
Why You Need Us
Sitting down to a tableful of paperwork after a car accident is almost as traumatic as the accident itself. Having to talk to the other party, their attorney, or their insurance agents when you're unsure of the law is not pleasant. You don't have to do it yourself, though. You are not alone in your legal matter.
At The Law Offices of Briggs & Briggs, we have over 60 years of experience advocating for the people of Washington in all types of personal injury cases, and the compassion and concern to discuss and understand your case thoroughly before taking it to court. Whether you need a simple consultation or an in-depth case review, we are here to listen.
Contact Us
If you or a loved one need legal help, call The Law Offices of Briggs & Briggs in Spanaway at (253) 588-6696 now for a free consultation. We are listening 24 hours a day to take your call and review the circumstances of your case. Give us a call or visit our contact form and see how we can help you with your case today. The Law Offices of Briggs & Briggs will never pressure you into a decision, but we will be there when you are ready to take the next step.