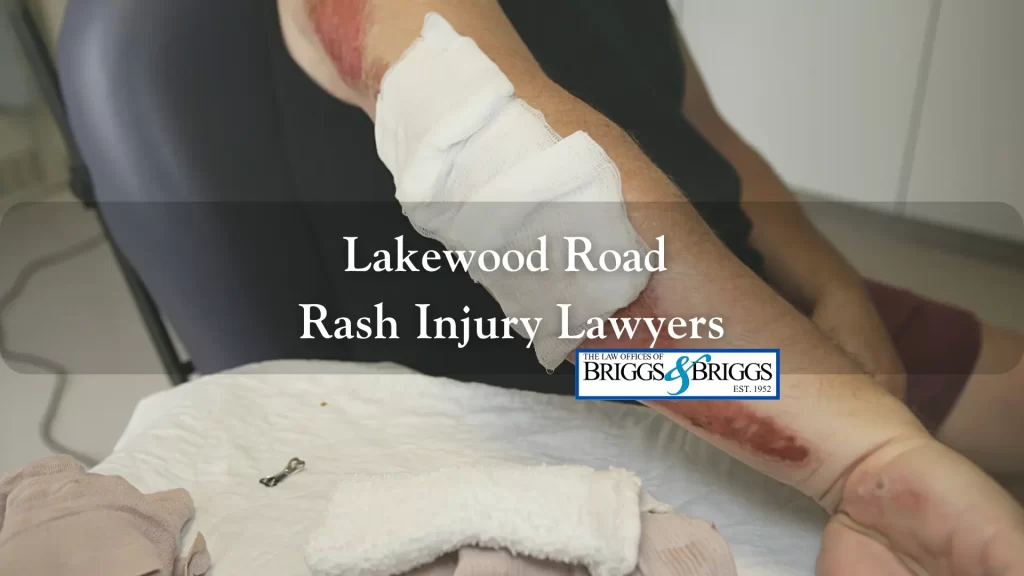 Most people associate automobile accidents with injuries like broken bones and whiplash, but road rash is another common and potentially life-altering crash injury. This type of injury is especially common among motorcyclists, bicyclists, and pedestrians who get hurt in car accidents. But in severe collisions, vehicle occupants can suffer from road rash, too. Road rash is a painful burn injury that can prove debilitating and lead to serious health complications, like infections.
If you sustained road rash injuries in a recent car accident caused by a careless driver, you deserve justice and fair compensation for your losses. Need more information? Contact the The Law Offices of Briggs & Briggs today through our website or at (253) 588-6696 for a free consultation. Our Lakewood automobile accident attorneys have years of experience helping crash victims like you get back on their feet following road rash accident injuries, and we're ready to begin work on your case immediately.
What Is Road Rash?
A road rash is an abrasive wound caused by large friction between your skin and the road surface. It is a type of friction burn that takes off layers of skin. Depending on the severity of the friction burn, it can leave either superficial injuries or deep wounds that damage the layers of bone, fat, and muscle usually protected by the skin.
Common symptoms of road rash include:
Missing layers of skin
Friction burns on exposed areas of the body like the arms, legs, and knees
Hypertrophic (raised) scars
Road material like asphalt or rocks lodged into the skin
Who Suffers From Road Rash?
Road rash isn't a concern in many car accidents unless occupants get ejected from their vehicles or come in contact with the road's surface some other way. As a result, road rash is most common in accidents involving:
Road rash injuries from direct contact with the road are uncommon among vehicle occupants in a crash. Still, there are many other ways a vehicle occupant could sustain crash-related friction burns, even without leaving the confines of their car. For example, intense friction between your body and your seatbelt or other interior surfaces of your vehicle could lead to friction burns similar to road rash with equally serious health risks.
Preventing Road Rash
Motorcyclists are most at risk for road rash injuries, so riders should always take extra precautions before hitting the road. In an accident, riders can prevent prolonged skin exposure to the road surface by wearing thick riding gear that covers exposed areas like the legs, arms, and knees. Unfortunately, these precautions aren't always enough to prevent road rash injuries.
Treating Road Rash Injuries
Some road rash injuries are relatively minor wounds that you can treat at home with over-the-counter (OTC) treatments. But road rash that penetrates beneath the deepest layer of skin could require medical intervention and expensive operations like skin graft surgeries. You should always seek medical attention as soon as possible after sustaining road rash in an accident, so a healthcare professional can diagnose, document, and treat your injuries.
Can I Receive Compensation for Road Rash Injuries?
Yes. Road rash injury claims are as valid as any other accident injury claim. If a negligent driver caused an accident that subsequently left you injured and saddled with extensive medical bills, you have the right to demand compensation from them. Contact a Washington car accident attorney immediately to build a case and pursue the money you deserve.
The compensation for your road rash injury claim will vary depending on the circumstances. For example, any of the following factors could influence the value of your claim:
The severity of your road rash injuries
The costs of any medical care you need
Whether your injuries cause you to miss work
If so, how long you are out of work while recovering
Whether your injuries affect your future earning capacity
How your injuries affect your quality of life
Who is liable for the accident that injured you
The types and amounts of insurance coverage available
How the other driver and their insurer respond to your claim
Whether you choose to take your case to court
What Types of Compensation Are Available to Me?
With a successful road rash injury claim, you could be entitled to compensation for the following accident-related losses:
Past and future medical bills
Incidental, out-of-pocket costs
Lost wages from missed time at work
Lost future earning potential
Pain, suffering, and lost quality of life
How Long Do I Have to Take My Case to Court?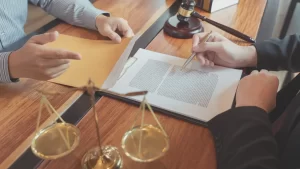 In Washington State, you have three years to file a personal injury lawsuit against someone who harmed you. This three-year period begins on the date when you first sustain your injury, meaning your time to file a lawsuit starts running out the moment the accident occurs. Sometimes, the deadline is even tighter, so it's always a good idea to consult a knowledgeable lawyer as soon as possible after an injury accident. If you wait too long to file your suit, the court could dismiss your case, and you could lose your right to demand compensation at trial.
Contact an Experienced Road Rash Injury Lawyer in Lakewood
If you have suffered road rash injuries in a Lakewood car accident that wasn't your fault, you deserve help from an experienced attorney who can handle the claims process while you focus on your recovery. At The Law Offices of Briggs & Briggs, our local injury lawyers have years of experience fighting for real people like you, and we're here to stand up to big insurance companies and demand fair compensation on your behalf.
Contact us today for a free consultation and learn how we can help. You can reach us online or call us at (253) 588-6696.