When Can I Expect to Get My Settlement?
Posted on Sunday, May 1st, 2022 at 5:17 pm
After you've been injured in an accident that wasn't your fault, when medical bills are mounting, and you've lost time at work, it's a common question to ask – how long will it be before I get my settlement? The reality is that it can take a varying amount of time depending on several factors. After a personal injury case has settled, it can take several weeks or several months to get your final check.
If you have pressing questions about your case, don't hesitate to contact us immediately.
The Steps Involved in Receiving Your Settlement
You may be entitled to compensation after a variety of different types of personal injury cases. This can include car accidents, product liability, premises liability, medical malpractice, or slip and fall accidents.
When you're injured and have tangible expenses related to the accident, such as medical care, lost wages, or lost earning capacity, you may recover compensation through negotiating with the at-fault party's insurance company or through a civil personal injury lawsuit.
Once the settlement has been agreed upon, the defendant's insurance company will ask you to sign a release form. This promises them that no further legal action will be taken on this particular incident. The insurance company must then process the document before it issues a settlement check.
In most cases, the check is sent directly to your attorney and made payable in both your names. The personal injury attorney will have a special trust or escrow account. The check is deposited into this account, and once it's cleared, the money can be distributed.
In some cases, your attorney may be legally obligated to put a portion of that money toward paying outstanding debts or liens. Since most personal injury attorneys work on a contingency basis, their fee is also deducted from the settlement check.
The settlement money may also be used to pay any subcontractors used to gather evidence in support of your case, such as expert witnesses or private investigators. Contact us today.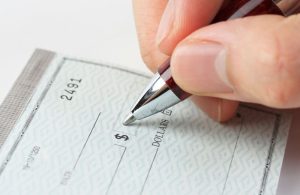 What Factors Can Delay My Settlement Check?
There are several steps in the process that can delay the date when you receive your settlement check. Usually, you can expect payment within roughly six weeks after a settlement has been negotiated or the court has awarded you compensation.
This can be delayed if the victim is a minor or if the claim is for wrongful death. The insurance company can also delay the payment for a variety of reasons, including the company's internal processes. For example, they may only write settlement checks on certain days of the week or process payments a few times a month.
Although your claim is processed in one state, the insurance company may be sending the check from another state. A bank holiday or the financial institution's internal policies can also add a couple of days' delay to receiving a check.
If it is a large payment, the bank will have internal policies that require an extensive review to ensure that the check is legitimate. This means that if the check arrives late on Friday, it may not be possible to deposit the funds until Monday.
Is Money Deducted from the Check?
Once the check has been paid and cleared in the attorney's account, the attorney must pay off any liens and reimburse other payments before your settlement check can be sent to you. For example, there may be an outstanding medical lien, court costs, and other legal costs.
A medical lien is the third-party medical provider's legal right to the proceeds from the injury case to pay for medical costs. A third party can file a request for a lien, which a judge can decide to approve or deny. However, once a lien is approved by a judge, there is nothing that can be done to reverse the decision.
This is another example of how an experienced personal injury attorney can protect your rights and help prevent another party from wrongly taking part of your settlement. Other costs that may be deducted from your settlement or award can include court reporting costs, expert witness fees, and legal fees for your personal injury attorney. It is crucial that you understand the fee structure for your case before engaging your attorney.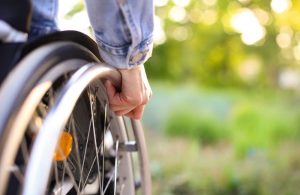 Call The Law Offices of Briggs & Briggs Today for Help with Your Case
If you were injured in an accident that was not your fault, contact the Washington personal injury lawyers of The Law Offices of Briggs & Briggs today for help. Our attorneys understand that compensation cannot make up for the physical injury or property loss you may have incurred during the accident.
However, compensation can help pay your medical bills and make up for lost wages if you were not able to return to work. Our attorneys are aggressive negotiators and skilled litigators. This means that our professionals can fight to protect your rights and your future, whether negotiating with the insurance company or arguing your case in court.
Call our office today at (253) 588-6696, or contact us online to schedule a confidential consultation and case evaluation. An experienced attorney will review the details of your case and advise you on your next best steps.