Posted on Saturday, October 1st, 2022 at 7:58 pm
A solid personal injury case has robust supporting documentation. Precisely what information and records a plaintiff will need depends on their individual case, though the documents will fall into the same general categories. The proper documentation will allow the settlement to move forward in a timely matter. This post will explain what your personal injury case must prove. We'll also explore what documentation your lawyer might use as a part of your case. You can also contact us for more detailed information.
Elements of a Washington State Personal Injury Case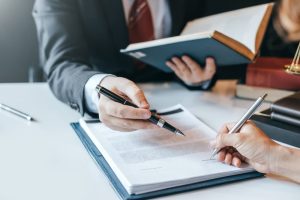 During a personal injury trial, your lawyer will argue that a defendant's negligent acts led to your injuries and losses, making them liable to compensate you.
Negligence has four legal characteristics, called "elements." For the best chances of a successful case, you must prove each element of negligence. They include:
Defendant had a duty of care – The defendant was obligated to protect you from harm. For example, a driver on public roads has a duty of care to other motorists around them. They must do everything possible to avoid causing an accident, such as following traffic laws and sharing the road properly.
Defendant violated their duty of care – The defendant violated their duty of care to you. In a personal injury trial, a judge will instruct jurors to follow a "reasonable person" doctrine. An act is "negligent" if someone who faithfully follows their duty of care would not commit it.
Defendant's negligent behavior led to injuries – The defendant, by their careless acts, caused your injuries. Even if the defendant did not directly hurt you, their carelessness could spark other events that led to the injury. Let's say a restaurant customer slips in a puddle of spilled milk and falls. The restaurant might be liable if they neglected to promptly mop up the spill.
You have losses from the accident – You should have documents ready to prove the extent of your injuries and losses.
Keep in mind that many personal injury lawsuits never proceed to a trial. If your legal team clearly shows that the defendant is liable, your side could have more leverage in the settlement negotiation process.
Medical Records
Your medical team's reports are an essential piece of your case. They help to answer questions such as:
What injuries did you sustain, and how severe are they?
What do medical images, such as MRI scans or X-rays, indicate about your injuries?
What treatments did you receive?
How do your injuries impact your ability to perform daily tasks?
How do your injuries affect your ability to work?
The Health Insurance Portability and Accountability Act (HIPAA) allows patients to request private health information within a "designated record set" from their doctor or hospital. This includes medical records, test results, images, and case files. Notes from psychotherapy sessions are not included.
Mental Health and Lifestyle Documents
A severe accident often leaves someone with depression, anxiety, or post-traumatic stress disorder. If you are visiting a mental health counselor to treat any of these conditions, you should request documentation of your diagnosis and what treatment steps you are taking.
We also recommend keeping a journal where you can personally record:
Changes in your mood
Anxiety or panic attacks
Mental "flashbacks" to the accident
Physical pain
Changes to your routine and activities
Financial Documents
Financial documents help prove the economic damages you claim. They include:
Pay stubs from your employer – Your lawyer will use pay stubs to estimate your total lost wages.
Medical bills – Your lawyer and medical experts will estimate the total cost of your medical treatment.
Repair receipts – If your vehicle or property needed repairs or replacement after the accident, you should keep all relevant receipts and invoices.
Documents About the Accident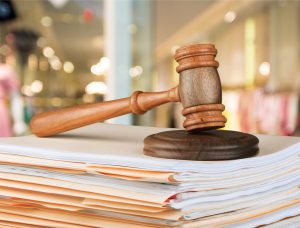 The final category of documents you need will give an account of the accident itself. They include:
Official reports from law enforcement
Security camera footage
Photos and videos from witnesses
"Black box" data about a car accident
Transcripts of 911 calls
Transcripts from depositions (sworn testimony outside the courtroom)
Your attorney can gather some of these documents before filing a lawsuit. However, they can only obtain other information, such as phone records or deposition transcripts, once a suit is filed and discovery begins.
Contact a Lakewood Personal Injury Attorney
If a negligent party injured you in the South Sound, The Law Offices of Briggs & Briggs is ready to evaluate your case. Since 1952, our Lakewood firm has offered honest, high-quality representation to clients in Tacoma, Olympia, and the surrounding area. Speak with one of our Washington personal injury attorneys and learn more about your legal options by calling (253) 588-6696 today.