How Are Truck Accidents Different from Other Auto Accidents?
Posted on Thursday, September 1st, 2022 at 6:18 pm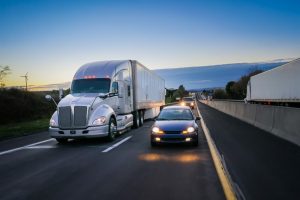 Getting injured in a road accident is always a shock, and it can change your life in an instant. However, some accidents are more inherently dangerous than others. Being in a collision with a commercial truck is significantly more dangerous than being in a crash with any other type of motor vehicle, whether they're SUVs, motorcycles, or cars.
If you have been injured in an accident with a large commercial vehicle and it was not your fault, you may be eligible to claim compensation for your losses. Knowing the differences between truck accidents and other auto accidents can help you understand the factors that will affect your claim.
Enhanced Dangers of Truck Accidents
Trucks can cause much more severe damage and far more serious injuries than collisions involving only passenger vehicles. One of the main reasons for this difference is that a fully loaded commercial truck can weigh up to 40 tons, while the average car weighs just over two tons. Regardless of its speed, the momentum of a truck will create the potential for devastating results if a crash occurs. Damage to the smaller vehicle can be irreparable in many cases, and the injuries for occupants of the passenger car can often be life-threatening.
Understanding the Causes of the Collision
In addition to the increased danger, another thing that distinguishes truck accidents from other auto accidents is that there tend to be different factors that contribute to the collision. Most car accidents occur because of human error or negligence, whether that be a distraction, speeding, or intoxication. Truck accidents may also occur for these reasons, with the added difficulty of the size or the weight of the trucks, which can make them difficult to stop or maneuver when a road hazard appears.
Truck collisions can often occur due to equipment failure as well. Trucking companies and their drivers have a duty to inspect and maintain their vehicles regularly. If they neglect to perform these duties, the vehicle might malfunction. The trucking company could be held liable if the malfunction leads to an accident. Similarly, if a malfunction occurs due to a manufacturer's defect, the manufacturer would be considered the at-fault party in your claim.
A seasoned truck accident attorney will investigate the accident in order to determine its cause. This generally involves inspecting the scene of the crash as well as documents such as:
Trucking company safety records
Driver's records
Driver's licensing and training documents
Your attorney's experience will allow them to notice whether anything is amiss in these documents that could help strengthen your claim.
Challenges of Fighting a Trucking Company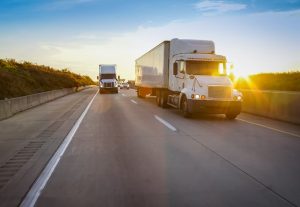 When it comes to filing your accident claim after a truck collision, one of the great challenges is the need to deal with trucking companies. When you seek compensation for losses you have suffered in a truck accident, you are not just filing a claim against an individual driver. You will have to enter negotiations with the powerful lawyers and insurance companies of the company that owns or manages the vehicle.
Trucking companies are generally adept at surrounding themselves with other professionals who will work aggressively to protect their profits and do everything in their power to avoid paying out large settlements.
Knowing this, working with an experienced truck accident lawyer is vital when you're filing a claim for your injuries. A skilled and knowledgeable attorney will know how to protect your interests against these trucking companies, insurance adjusters, and lawyers.
Contact a Lakewood Truck Accident Attorney
While all accident claims have their challenges, truck crash claims can be particularly tricky. This is because these cases often involved multiple parties, more serious damage, and more significant injuries. Assessing the cost of your losses can be a complex matter. While the at-fault party's insurance company may attempt to get you to quickly accept a "lowball" offer that will not cover the extent of your losses, an experienced personal injury lawyer can help you fight for what you are truly owed.
If you have suffered injuries in a truck accident in Lakewood that wasn't your fault, contact the skilled and knowledgeable Lakewood truck accident attorneys of The Law Offices of Briggs & Briggs today for a free consultation about your case. Our lawyers will give you and your case the individual attention you deserve, and we will aggressively protect your best interests every step of the way. Call us now at (253) 588-6696 or contact us using our online form for a free consultation about your situation.