Lakewood Side-Impact Auto Accident Attorneys
Have you or a loved one been injured in a side-impact car accident that wasn't your fault? You may be entitled to compensation.
Being in a car accident is an incredibly traumatic event and can turn your life upside down. You should be compensated for what you've had to endure. The Lakewood car accident attorneys of The Law Offices of Briggs & Briggs can help you hold the people who wronged you accountable and help you get the justice you deserve.
Call our experienced side-impact car accident attorneys today at (253) 588-6696 for a free consultation or contact us online. We don't get paid unless we get compensation for you.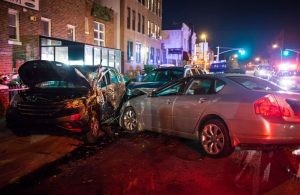 Causes of Side-Impact Accidents
Side-impact car accidents can be caused by a number of actions and events. These include:
Violating the speed limit
Violating traffic laws
Car mechanical failure
Inclement weather conditions
Reckless driving
Driver fatigue
Injuries from Side-Impact Accidents
If you're involved in a side-impact car accident, you could suffer any number of injuries. These injuries can range from mild to severe and can include:
Broken bones
Cuts, contusions, and bruises
Sprained muscles
Back and spinal cord injuries
Paralysis
Organ damage
Traumatic brain injuries and concussions
Neck injuries
Burns
Anxiety, depression, and post-traumatic stress disorder (PTSD)
Amputation
Many of these injuries may require long-term medical treatment and rehabilitation, and their effects on your life can be long-lasting.
Compensation for Side-Impact Accidents
When you're injured in a side-impact accident, expenses can pile up, and your emotional well-being can be severely impacted while you're trying to recover from your injuries. If your accident was caused by the actions of someone else, you deserve to be compensated for your losses.
There are a few types of compensation. One form of compensation is economic damages. These are "objectively verifiable monetary losses." Medical costs can be exorbitant, and many side-impact car accidents require serious medical treatment and often ongoing medical care and rehabilitation. In addition, you may have to take time off work or may not be able to return to work either temporarily or permanently due to disability.
You shouldn't have to bear all of these costs and loss of income since your suffering is due to no fault of your own. You can be awarded economic damages to compensate you for these losses. Economic damages may also cover prescription medication costs, home modification costs, loss of future income, and any damage done to your vehicle or other property.
Another form of compensation is noneconomic damages. These are "subjective, non-monetary losses." The emotional distress, pain, and suffering you've endured as a result of the accident can be just as devastating, if not more, than your physical injuries. Your injuries and your journey to recovery can completely change your quality of life and can affect the lives of your loved ones who support you. You can be compensated for these losses, as well.
Additionally, it's important to remember the statute of limitations. This statute dictates the time limit for filing a personal injury lawsuit. After the statutory time limit passes, you can no longer file a personal injury lawsuit, and you will not be able to seek compensation through the courts. The statute of limitations in Washington for personal injury claims is three years from the date of the accident. If you have pressing questions about your case, don't hesitate to reach out to us today.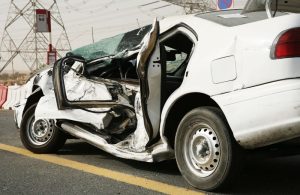 Washington Accident Statistics
According to the Washington Department of Transportation, in 2020, there were 86,269 total crashes in Washington, resulting in over 2,000 serious injuries and over 500 fatalities.
Over 11,500 accidents in Washington in 2020 were caused by distracted drivers. These accidents led to 81 fatalities and nearly 300 serious injuries.
More than 38,000 people in the United States die each year as a result of auto accidents.
Why Choose Us?
The attorneys at The Law Offices of Briggs & Briggs, which was established in 1952, have over half a century of experience practicing personal injury law. They've devoted their lives to advocacy for Washingtonians who have been harmed. Attorneys Briggs and Docter were both born and raised in Washington and both obtained their law degrees at Washington law schools.
After graduating from the University of Puget Sound School of Law, Attorney Briggs, along with his father, founded The Law Offices of Briggs & Briggs. Since then, Mr. Briggs has excelled in practicing personal injury law by helping injured clients get the settlements and awards they deserve. He's been named a top trial lawyer by the National Trial Lawyers Association.
Attorney Docter graduated from the University of Seattle School of Law. Since then, she has aggressively fought for the rights of seamen who were injured on the job, and pursues compensation for her clients in their personal injury claims and class-action suits. She's a lifetime member of the Million Dollar Advocates Forum for the top trial lawyers in the country.
We believe in fighting for the rights of our clients and helping them get justice. We also believe that finances should not be a barrier that prevents you from receiving excellent legal representation. This is why we offer 100% free consultations to review your case and discuss your legal options with you. Additionally, if you choose to have us represent you, you do not have to pay us a cent until we get compensation for you. While we can't guarantee a particular outcome in your case, we are committed to working as hard as we possibly can to help you get the compensation you deserve.
Call Us Today
If you or a loved one has been injured in a side-impact auto accident, you may be entitled to compensation. You deserve justice for the physical, mental, and emotional injuries that you've suffered through no fault of your own. The attorneys at The Law Offices of Briggs & Briggs are experienced in side-impact accidents and personal injury law and will fight hard for you. We will do our best to help you reach your desired outcome. Call us today at (253) 588-6696 for a free consultation or reach out to us online. We're here for you.