Posted on Sunday, March 27th, 2022 at 3:43 am
When you hit the road, the unsettling thought of being the victim of a car accident is probably not what you want to keep at the front of your mind. Unfortunately, data from the Washington State Department of Transportation estimates that in a recent year, a car accident occurred every 4.5 minutes.
The consequences of a car accident can be catastrophic. While we never want to think the worst can happen, being prepared can save your life. At The Law Offices of Briggs & Briggs, we have compiled four ways you can help prevent car accidents. Take these tips to heart, and help keep yourself safe on Washington's often wet, but always busy streets.
If you have any further questions or have recently been in a car accident, don't hesitate to contact The Law Offices of Briggs & Briggs today.
Avoid Distractions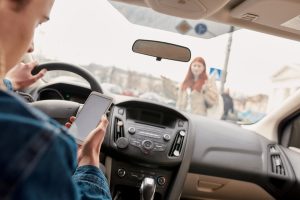 The number one cause of car accidents is driver error, with distracted driving being the prime culprit. The National Highway Traffic Safety Administration estimates that distracted driving tragically claimed 3,142 lives on U.S. roadways in a recent year.
Distracted driving is any behavior that diverts your eyes or attention span away from the road. Making phone calls, texting, and eating behind the wheel are common distracted driving culprits. However, grooming, loud music, and using a GPS can also divert a person's attention and lead to significant accidents.
Keep yourself and others safe by avoiding distractions and focusing on the safe operation of your vehicle. Keep your cell phone in the backseat or put it in airplane mode. You can also download apps that will automatically send out a message to people informing them that you are driving if they try to contact you. Always keep your hands on the wheel and avoid grooming, eating, drinking, and daydreaming while driving. If you feel your attention drifting away, pull over and take a short break.
Slow Down
According to the Washington Traffic Safety Commission, 6,616 speeding citations were issued in a single year. Speeding is dangerous and can cause significant and life-altering accidents. Life moves at a fast pace for all of us. There are places we all need to be every day, but according to studies, speeding doesn't actually get you where you are going much faster. On average, going 10 miles over the speed limit only saves six minutes during a typical trip. Far more noteworthy is that speeding can endanger your life and the lives of those around you.
In a rush? Set an alarm, and leave a few minutes early. Also, try to avoid the temptation of speeding to avoid traffic congestion or other obstacles. Slow down and take your time. People would much rather see you show up late than never show up at all.
Plan Ahead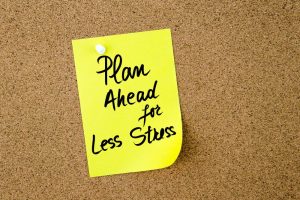 One way you can help avoid an accident is to plan in advance. If you are traveling, review your route ahead of time so you know what to expect. The Washington State Department of Transportation offers travelers real-time alerts that include construction zones, incident reports, and inclement weather advisories.  
Let someone know about your plans and when they can expect you to arrive. Be sure to also give them the details of your planned route. If the worst happens and you do not arrive as expected, someone will know to contact help.
Planning also means making sure your vehicle is in good condition before you hit the road. Check your tires and fluid levels. Also, keep up-to-date on the latest recalls or product defects that may impact your automobile.
Be Confident, Don't Be Aggressive
It is one thing to drive assertively. It is another to drive aggressively. Operating a vehicle in a way that may endanger people or property is generally categorized as aggressive driving. Examples of aggressive driving include:
Excessive speeding

Tailgating

Unsafe lane changes

Failing to yield

Failing to signal

Passing in no-passing zones
While being confident behind the wheel can help prevent accidents, aggressive driving can cause accidents. One study by the AAA Foundation for Traffic Safety indicates that as many as 54 percent of all fatal car accidents are the result of aggressive driving. Even in stressful situations, try to remain calm and don't let road rage get the best of you, as the risks are never worth it.
Contact an Experienced Car Accident Attorney Today
Everyone has the duty to be responsible and safe while driving. While you may follow the rules of the road, not every driver is as courteous as you. Hold negligent drivers responsible for their actions and seek the compensation you deserve after an accident by calling the experienced car accident team at The Law Offices of Briggs & Briggs.
Since 1952, our knowledgeable attorneys have been helping clients just like you seek justice and pursue the financial compensation they need to recover from their injuries. For a free consultation to review your car accident claim, contact our office online, or at (253) 588-6696.