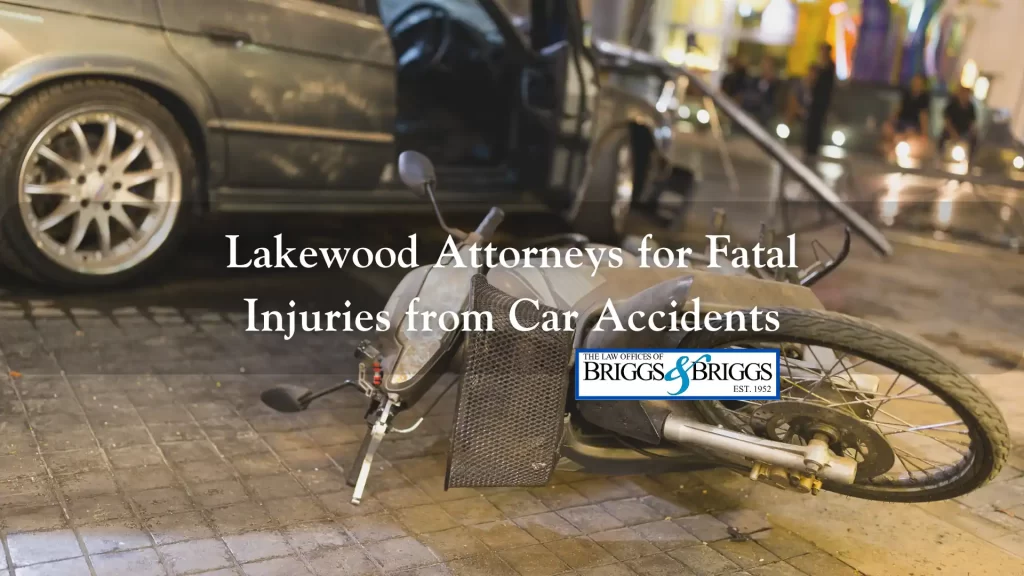 Call us if you are a close family member of someone who suffered fatal injuries from a motor vehicle accident caused by someone else. You may be able to seek justice and compensation from the person responsible for the death of your loved one.
We know nothing can ever replace your loved one. We also know that in addition to managing your grief and pain, you may be struggling with financial problems due to your loss. For over 70 years, our compassionate and experienced team of injury attorneys at The Law Offices of Briggs & Briggs has been helping family members hold negligent individuals and companies accountable for their wrongful actions. Call us today at (253) 588-6696 to learn how we could obtain compensation for you in a wrongful death claim or lawsuit.  
What Is a Wrongful Death Lawsuit?
A recent news release by the Washington Traffic Safety Commission indicates preliminarily that 745 people died on Washington State's roads and highways in 2022. That is the highest number of deaths from traffic crashes since 1990. The untimely death of 745 people from preventable fatal injuries is a heartbreaking and shocking statistic.
A wrongful death lawsuit is a legal action governed by civil law (as opposed to criminal law). Its purpose is to compensate family members whose loved ones died unexpectedly due to someone else's negligence or wrongdoing. Call us if you want to pursue compensation for the wrongful death of your loved one. You need a knowledgeable Washington attorney who cares about the difficult circumstances you're experiencing and is willing to explain your legal options patiently and guide you through the process. When you're ready to talk, we're here to listen.
Who Can File a Wrongful Death Lawsuit in Washington State?
Washington state law requires an estate to be open and a personal representative (PR) designee to be in place to file a wrongful death claim. The PR then works with attorneys on the suit for the eligible beneficiaries. Washington state law uses a hierarchy to determine who is considered an eligible beneficiary in a wrongful death lawsuit. The first hierarchy level includes the following family members of the deceased:
Spouse
State-registered domestic partner
Child or children, including stepchildren
If no family members from the first hierarchy level live, the second level includes the deceased's parents, siblings, or a personal representative. If the deceased left a will with a named executor, the executor would have the legal right to file the wrongful death claim. 
What Is Involved in Filing a Wrongful Death Lawsuit?
One of the first steps in filing a wrongful death lawsuit is to investigate the details of the accident that caused your loved one's fatal injuries. The investigation will involve collecting evidence, examining police reports and witness statements, and perhaps using accident reconstruction experts to help determine the accident's circumstances.
This investigation is necessary to determine whether enough evidence exists to prove that the person responsible for your loved one's accident can be liable. The investigation can be emotionally stressful for surviving family members, so choosing a lawyer you trust and feel comfortable working with is essential. Let them handle the work while you focus on your family.
Once your attorney has established who was at fault for the crash, they must also evaluate the full extent of your financial losses to determine a fair amount of compensation. This part of the process can also be stressful as you think about how you will manage, for example, without the income and benefits you may have previously relied on from your now-deceased spouse or other close family member.
Next, your attorney will file a demand letter requesting payment for the compensation you and your surviving family members deserve. At this point, settlement negotiations usually begin because most insurance companies will not agree to your initial compensation demands. If your attorney and the insurance company cannot reach a settlement, your attorney can take your lawsuit to court, where a jury or judge will decide who was at fault, whether you should be compensated, and if so, how much.
What Kinds of Compensation Can Be Sought in a Wrongful Death Lawsuit?
Economic and non-economic losses are eligible for compensation in a wrongful death lawsuit in Washington. Economic losses are objectively verifiable monetary losses, such as:
Funeral and burial expenses
Medical expenses before death
Loss of past and future wages previously provided by the deceased
Loss of benefits such as health insurance and pensions
Property damage
Non-economic losses are subjective, nonmonetary losses, such as:
Pain and suffering, inconvenience, mental anguish, or emotional distress the deceased may have experienced before their death as a result of their injuries
Loss of society and companionship, which includes love, care, affection, comfort, and protection
Loss of consortium
Destruction of the parent-child relationship
Calculating an appropriate amount of money to compensate for current and anticipated future losses by surviving family members is incredibly difficult. Objective evidence is necessary, and often analysis of many factors by financial experts is required. Having an experienced and compassionate attorney throughout your case is essential. 
How Long Do You Have to File a Wrongful Death Lawsuit in Washington State?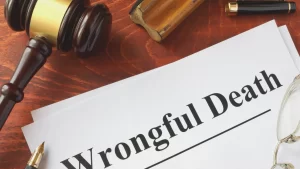 Washington's statute of limitations defines the period for initiating legal action. For a wrongful death lawsuit in Washington State, the time limit is three years from the date of death. Three years may seem like a long time, but when you're trying to learn to adjust to living with the unexpected death of a family member, the time can slip by without you realizing it. Hiring an attorney right away to handle a wrongful death action can give your attorney time to investigate and prepare your case. The more time they have, the better your chance of receiving justice and the money you need for a financially secure future.  
Get Help from The Law Offices of Briggs & Briggs
At The Law Offices of Briggs & Briggs, our attorneys have been helping families of fatal car accident victims secure fair compensation for over seventy years. We are available 24/7, and you pay no fees until we get compensation for you. Call us today at (253) 588-6696 or contact us online for your free consultation. Let's talk about how we can help you.