Lakewood Attorneys for Facial Injuries from Car Accidents
The time after a car accident can be overwhelming and confusing. You might be experiencing a great deal of pain and discomfort. Unfortunately, motor vehicle collisions are one of the four most common causes of facial trauma.
If you received facial injuries in an accident caused by someone else, you might be entitled to financial compensation. Contact us today at (253) 588-6696 to speak with the Lakewood car accident attorneys from The Law Offices of Briggs & Briggs legal team. You do not have to face this alone.
How Can a Car Accident Cause Facial Injuries?
A car crash can occur in an instant. During the accident, a significant amount of force may be generated. This means that virtually any part of either vehicle involved can cause severe injury.
You may be hurt as a result of high-speed impact with components of your car. These may include the steering wheel, dashboard, and even an airbag. You could also be injured as a result of fire during the accident, by being ejected from your vehicle, or as a result of shattered glass.
A car accident can cause various types of facial injuries. These can include:
Burns
Scarring
Lacerations
Injuries to one or both eyes
Fractured bones
Nerve damage
Broken jaw
Broken teeth
Facial deformity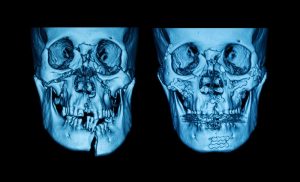 After a car crash, you could be in shock. Adrenaline may still be running through your system as you begin to calm down. During this time, it can be difficult to understand whether you are injured and to what degree. You could be experiencing pain, numbness, or swelling. Until these initial symptoms subside, you might not have an accurate understanding of how you are doing.
Treatment for Facial Injury
Only a doctor can diagnose your injuries. If you've been hurt in a car accident, it's crucial that you seek prompt medical attention. This will make sure that you receive the medical care that you need. It will also begin to establish documentation in your case.
It's important to tell your doctor that you have been in a car accident. This will cue them to specifically keep this in mind as they examine you. Part of this process may include closing any open wounds with stitches to prevent infection.
Treatment will be unique in each instance and will depend on various factors, including the severity of your injuries. You may require surgery to set bones or plastic surgery related to scarring. In the case of a broken jaw, treatment may involve wiring the jaw shut for an extended period of time while it heals.
Do I Need an Attorney?
You may be wondering if you can save money by representing yourself instead of hiring an attorney. This is understandable and is a common misconception. An experienced personal injury lawyer will draw on their knowledge and resources to build a strong case to fight for you.
The process of pursuing compensation after an accident is complex. There will be a significant amount of documentation that needs to be collected as evidence. This may include:
The police report from the accident
Eyewitness statements
Any dashcam video footage, if available
Photos taken at the scene of the accident
Medical records from any examination and treatment you've received
An investigation will be performed to reconstruct what occurred during the accident and determine who is at fault. This can take a substantial amount of time.
There may be insurance companies involved in your case. They are notorious for using misleading tactics to avoid paying money to injury victims. One way they may do this is by attempting to get you to speak with them on the phone. They may try to get you to make recorded statements that imply that you were at fault for the accident in some way. These statements can later be used against you.
Insurance companies are also known for making lowball settlement offers. In doing so, they hope that you will settle for less than you deserve. They may assume that you are unfamiliar with the components of compensation to which you may be entitled. These may include:
Medical expenses
Lost wages
Loss of future earning capacity due to your injury
Pain and suffering
Loss of enjoyment of life
Costs for repair or replacement of your vehicle
You need to be aware that in the state of Washington, you have three years from the date of the accident to file a personal injury lawsuit. This time period is dictated by Washington's statute of limitations. Once these three years have passed, you can no longer pursue compensation for your losses.
Why Should I Choose The Law Offices of Briggs & Briggs?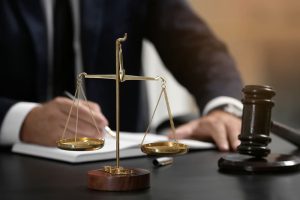 We are here to serve the community of Lakewood and the surrounding areas. Our compassionate attorneys were born, raised, and went to school in the Puget Sound area. Our firm has been representing injured people just like you since 1952.
When you choose The Law Offices of Briggs & Briggs to represent you, we will handle all negotiations in your case. You can trust that we have your best interests in mind. We will reject any unfair offers and will pursue the maximum amount of compensation to which you may be entitled.
Most personal injury cases are settled outside the courtroom, though this is not always the case. We prepare each case as if it were going to trial. In the event that settlement negotiations are unsuccessful, our attorneys will be ready to go to court to fight for you.
We have a history of demonstrated experience that shows we know how to get results. Instead of taking our word for it, we invite you to read the testimonials of our many previous satisfied clients. Our legal team is ready to schedule a confidential consultation with you to help you understand your options.
Call Us Today
If you've been injured in a car accident in Washington that was not your fault, you may be entitled to receive compensation. You should not have to be financially responsible for someone else's mistake. You need to discuss your case with an experienced personal injury attorney as soon as possible.
Call The Law Offices of Briggs & Briggs now at (253) 588-6696 to speak with one of our personal injury lawyers. You do not have to face this alone. Let us take over your case so you can focus on your healing and recovery.