Lakewood Attorneys for Chest and Rib Injuries from Car Accidents
Injuries to the chest or ribs are common after severe car accidents. Since they can affect the heart or lungs, they require urgent attention and precise treatment. If a negligent driver in the South Sound area caused your injury, you shouldn't have to worry about the burden of medical bills. The Lakewood car accident attorneys of The Law Offices of Briggs & Briggs can evaluate your case and help you understand your legal options. Call our office today at (253) 588-6696 to speak with one of our attorneys.
Types of Chest and Rib Injuries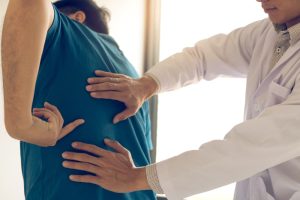 Chest and rib injuries fall under two general categories:
Fractures – One or multiple ribs is partially or fully fractured.
Bruises – Blood vessels in the rib area tear, leaking blood into the layers below the skin. There is no injury to the ribcage itself.
Many rib injuries warrant medical attention due to a risk of serious complications, such as:
Infection – People with injured ribs are more likely to develop pneumonia or another chest infection.
Collapsed lung (pneumothorax) – Air builds in the space between the ribs and a lung, causing sharp pain and shortness of breath. If a patient with a severely collapsed lung does not receive a chest tube to remove the air, they may suffer an oxygen shortage or enter shock.
Vascular injury – Broken ribs can result in a life-threatening tear to the aorta or another critical blood vessel. A doctor may use traditional surgical techniques or a minimally invasive catheter to patch the tear.
Spleen injury – Some blunt-force rib injuries can rupture the spleen, causing severe internal bleeding. Patients with a severe rupture may need a partial or total splenectomy.
Signs of a Chest or Rib Injury
While you may feel the tenderness and see the discoloration of a bruise, you may not notice a broken rib as quickly. You should contact your medical team if you experience the following:
Sharp pain when breathing, speaking, laughing, coughing, twisting, or applying pressure to the chest
Tenderness
Shortness of breath
Your doctor will listen to your breathing and heartbeat for audible indicators of a broken rib. They may also order X-rays, CAT scans, or nuclear medicine scans to examine your ribcage's structure and classify any fractures they find.
Treating a Chest or Rib Injury
A rib fracture or bruise, in itself, should heal within a few months. Your doctor may recommend the following treatments:
Pain medications – Prescription or over-the-counter pain medications will boost your comfort and help you breathe normally.
Breathing exercises – Breathing exercises support your lungs' healthy structure and prevent infection while the fracture heals.
Your doctor will not attempt to immobilize the injured area. Bandages or wraps can hinder your breathing and increase your risk of contracting pneumonia.
What to Do After a Car Accident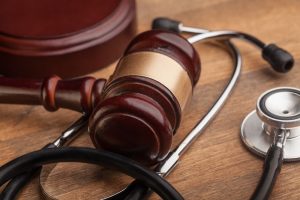 After you sustain rib injuries in a car accident, you should seek immediate medical attention. Medical professionals will determine if an injury resulted in damage to other organs and direct you to prompt treatment if necessary for your overall health.
While you receive care, have a person you trust contact law enforcement. They should also begin collecting key information about the accident, including:
Insurance information for all involved parties
Pictures, videos, and recordings of the accident scene
Witness photos, videos, and accounts
After the police arrive, they will draft their own report of the accident. You can obtain a copy of the report for later use in a personal injury case.
Finally, you should obtain the services of an attorney as soon as possible. While you recover, they can work on your behalf to build a solid personal injury case. If your injuries leave you unable to visit our office, we are happy to visit your home or the hospital where you are.
How The Law Offices of Briggs & Briggs Can Help
The Law Offices of Briggs & Briggs can offer guidance throughout the personal injury case process. Some services we provide include:
Gathering documentation – A strong case uses medical records, accident reports, and witness testimony to tell your story to a judge or jury. After obtaining these documents, we might consult with trusted medical and accident reconstruction experts if we need them to build convincing arguments for your case.
Determining liability – Multiple parties may share liability for the same car accident. For example, a driver may have behaved negligently leading up to the accident, but a manufacturer's defect in either vehicle could also have contributed.
Determining fair compensation – Compensation shouldn't just help with your healthcare costs, repairs, and lost wages. It should also help you return to a happy, healthy life. We'll use information from your medical bills, pay stubs, and other accident-related expenses to calculate a fair settlement.
Negotiating with insurers – Our decades of experience have given us deep knowledge of defense lawyers' tactics. We'll represent you in independent negotiations, mediation, or alternative dispute resolution (ADR) and attempt to reach a settlement as soon as possible.
Filing the lawsuit – While many personal injury cases never reach the trial phase, we'll faithfully present your case and defend your rights in a courtroom if necessary.
Deadline to File a Car Accident Injury Lawsuit in Washington State
Washington's statute of limitations sets deadlines to file certain types of lawsuits. The filing period for a personal injury lawsuit begins on the day of the accident and ends three years afterward. The court will dismiss the case if your lawyer files after the deadline.
While your attorney could prepare a solid case before filing your lawsuit, filing will allow for "discovery" to begin. This pretrial phase gives them additional options to request and gather evidence. The more time they have to prepare, the better your chances of securing an appropriate, timely settlement or award.
Consult a Lakewood Car Accident Lawyer
If you sustained a chest or rib injury in a car accident, The Law Offices of Briggs & Briggs can fight for the compensation you deserve. Attorneys Shawn Briggs and Marie Docter continue their firm's 70-year legacy and serve Tacoma, Olympia, and the South Sound with dignity, honesty, and reliability. Contact our Lakewood office at (253) 588-6696 for a no-cost case evaluation.